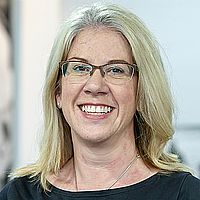 The College is pleased to announce that a consortium of academics and universities led by Dr Liz Thyer from Western Sydney University has been selected following a competitive process to partner with the College on the landmark Paramedicine Workforce Research.
Dr Thyer, as Chief Investigator, leads a team of nine academics and researchers from Western Sydney University (WSU), Edith Cowan University (ECU) and Auckland University of Technology (AUT). Ms Alecka Miles (ECU) and Dr Kevin Govender (AUT) lead the teams from their respective universities.
The College has identified the lack of a consistent and complete paramedicine workforce dataset as a major shortfall for paramedicine that has implications across the profession in how we plan and deliver healthcare services. The aim of the research project - the first such comprehensive research of its kind in Australasia - is to establish an accurate and complete dataset of the paramedicine industry to identify trends in workforce demographics and fields of employment.
"We are excited to be working with Dr Liz Thyer and her team," said College CEO John Bruning. "It is particularly pleasing to see a diverse research team that covers Australia and Aotearoa New Zealand and brings experience in workforce research to the project, helping to ensure we gather the best dataset possible. "
Dr Thyer said: "I am looking forward to leading this exciting new collaboration. Paramedicine has changed rapidly over the last 20 years, and these changes have led to expanded opportunities and increased scope. Yet, unlike other groups within the health workforce, we know little of the needs, trends and aspirations of members of our profession. Optimal workforce planning needs this information as without it, decisions across the health system are likely to be negatively impacted."
The project will run over two phases. Phase One involves an initial review of literature and existing datasets and defining clear research questions and methodology to inform phase two. Phase two involves a survey of all registered paramedics, students and the broader paramedicine workforce in Australia and Aotearoa New Zealand, which will be repeated three times from 2023-25.
This data will become a national resource which will improve understanding of the paramedic workforce in Australia and Aotearoa New Zealand. The College, and the profession, will use this data to inform workforce planning and key decision-making for the profession.
To help inform the research, let us know your information needs by completing a short survey at: https://surveyswesternsydney.au1.qualtrics.com/jfe/form/SV_a59Q2gB7S6AqVQa?Q_CHL=qr&jfefe=new