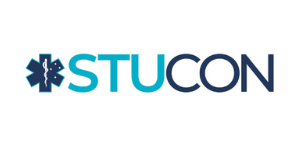 STUCON 2022 is an in-depth student online conference that focuses on clinical best practice, education and research.
Aimed at undergraduate paramedic students, the one-day online only conference will offer an insight into current and emerging knowledge from across the globe. Speakers will include a mix of students, researchers, educators and industry practitioners.
STUCON will be held online, Friday 29 July.
CALL FOR ABSTRACTS
Abstracts can be submitted through our electronic abstract submission system until Friday 17 June 2022.
Authors will be notified of the outcome of the review process in early July.
ABSTRACT THEMES
Abstracts will be presented throughout the conference in blocks assigned by theme. In the abstract submission, you will be asked which of the following themes your research falls into:
Mastering the basics
Looking after yourself as a student and in your career
Studying paramedicine in 2022
Your paramedicine career
For more information on the submission guidelines, review criteria and how to submit please click here.