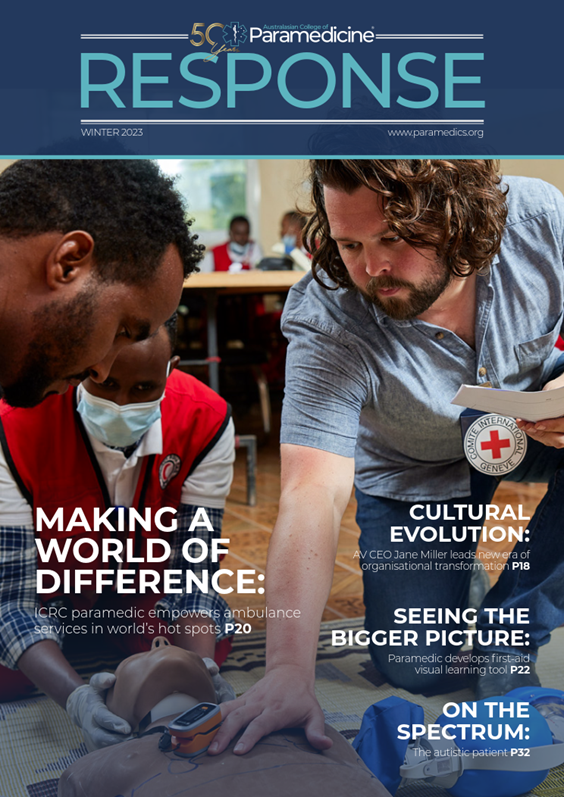 In the winter edition of Response, we're continuing to expand our magazine content, providing members with College information, features, professional and clinical practice, research, and dedicated student content.
This edition features:
• An interview with AV CEO Jane Miller
• Australian ICRC paramedic Matt Earl empowering ambulance services in the world's hot spots
• Hato Hone St John delivering better health equity through innovative telehealth and telecare solutions
• David McLeod writes about empowering paramedics with professional capabilities
• A special feature on autistic patients
• Monash University A/Professor Kelly-Ann Bowles on fostering new career opportunities for paramedics
And much more!
Click here to read Response (member only content).
We're always looking for solid content and sector-relevant articles, research, interesting case studies, and stories from students, so please get in touch if you'd like to help us drive the magazine forward and continue its evolution as an informative and important College publication! If you'd like to join our pool of contributors, please email Rob Garner at rob.garner@paramedics.org.