Researchers at Charles Sturt University (CSU) are looking for Australian registered paramedics to take part in important research on paramedic safety during response and transportation.
The survey seeks to understand seatbelt use by paramedics during response and transportation and paramedics experiences of being in an ambulance accident, or near miss.
The survey is a component of the research project "Are Australian paramedics safe when responding to calls and transporting patients to healthcare facilities".
If you'd like to take part in the survey, this study will ask participants to complete an online survey, which should take 10 minutes or less, with the option of participating in a future focus group on the topic of safety when driving ambulances.
To be eligible, you will be:
• An Australian Ahpra registered paramedic (current or previously)
Please click here or scan the QR code below to participate in the survey.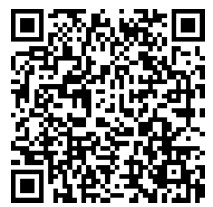 Chief Investigator: Mr Lyle Brewster Doctor of Philosophy candidate Charles Sturt University. lbrewster@csu.edu.au
Associate Professor John Rae, Charles Sturt University Academic and Head of School. jrae@csu.edu.au
Dr. Donovan Jones, Charles Sturt University Senior lecturer, and researcher. donojones@csu.edu.au