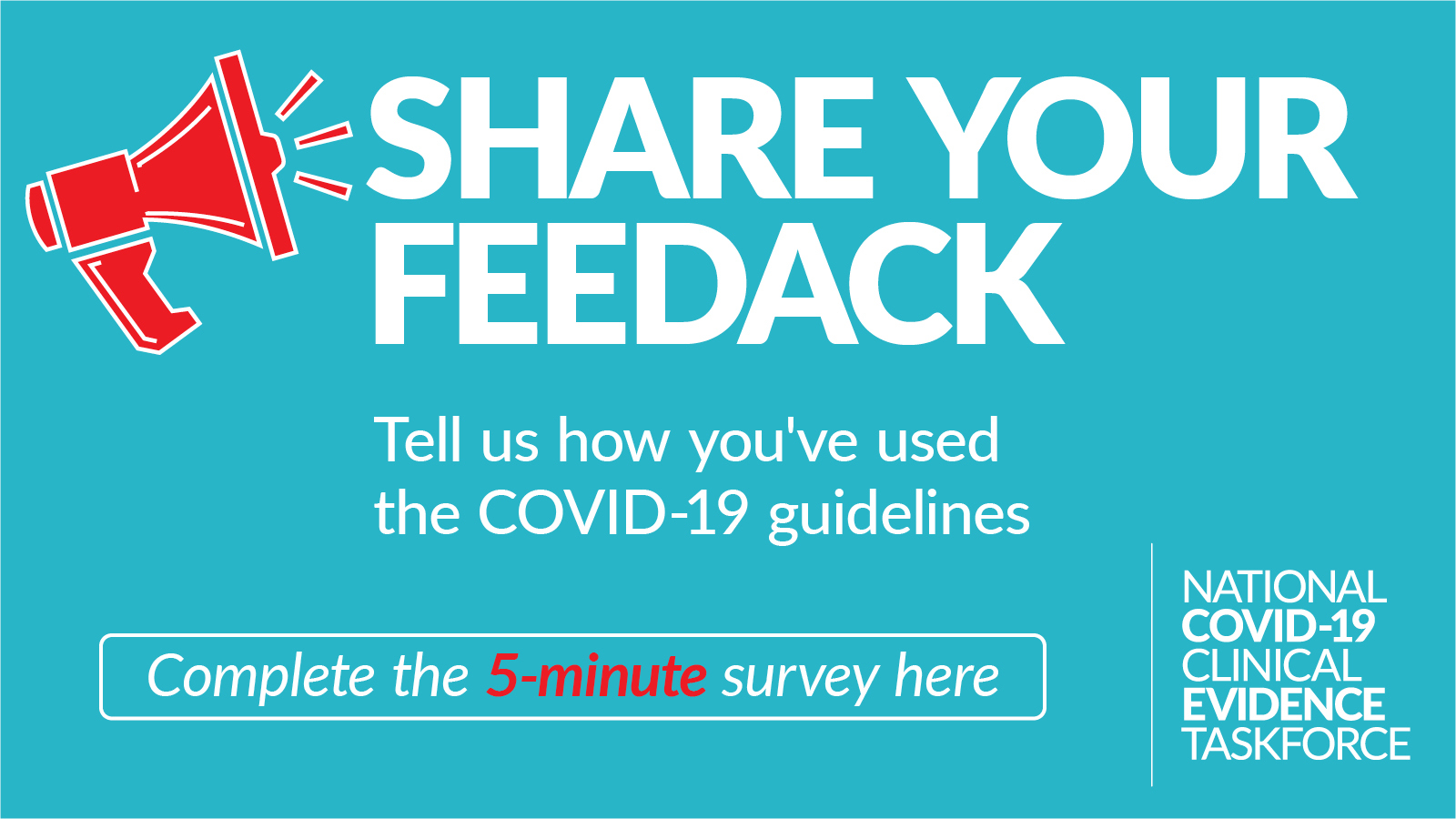 The National COVID-19 Clinical Evidence Taskforce, of which the College is a member, is running its second clinician impact survey.
The Taskforce wants to identify strengths and opportunities for improvement in the work of the Taskforce and their guidelines and flowcharts.
Australian healthcare practitioners are invited to participate in a brief 5-minute survey.
Participation is voluntary, anonymous, and very much appreciated.
Click here to submit your feedback before Monday 7 December