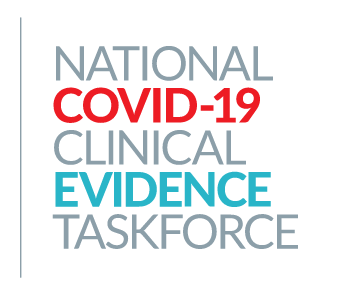 The Australasian College of Paramedicine has joined the National COVID-19 Clinical Evidence Taskforce as a contributing member.
The Taskforce brings together the peak health professional bodies across Australia to support healthcare professionals with evidence-based guidelines on caring for people with COVID-19.
The guidelines address questions specific to COVID-19 and the full spectrum of the disease from mild to critical illness. They are continually updated to provide the most current and reliable advice to frontline clinicians during the pandemic.
The College welcomes the opportunity to contribute to this evidence-based initiative and provide expertise from the paramedic profession.
Representing the College, Ryan Lovett joins the Taskforce's National Steering Committee and Marty Nichols joins the National Guidelines Leadership Group.
The Taskforce has embraced the inclusion of the College, saying "We look forward to working with the ACP and drawing on the expertise of its members to consider the application of Taskforce guidance in the pre-hospital setting and address key clinical questions for people with COVID-19 requiring paramedic care."
Find out more about the National COVID-19 Clinical Evidence Taskforce by clicking here.