The College regularly engages in government and industry consultations to represent and advance the interests of the paramedicine profession. This behind-the-scenes work is often the result of the dedication and hard work of our College's Advisory Committees and Special Interest Groups.
The following is a list of consultations and submissions submitted to date by the College along with respective submission dates.
The College will provide updates on future consultations and submissions as they occur.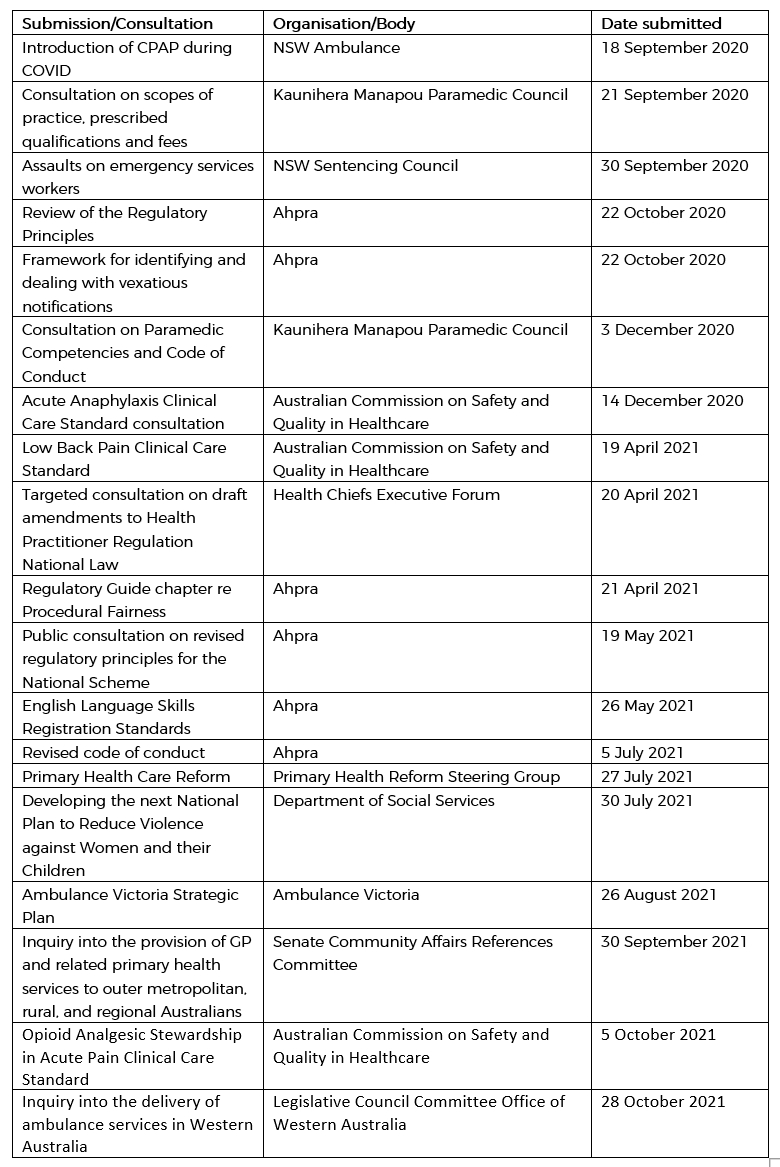 For more information please contact Policy and Project Officer, Rachel Shanahan: rachel.shanahan@paramedics.org