Are you a paramedic* or paramedicine student working or studying in Australia or Aotearoa New Zealand?
*This includes: 1) paramedics registered with Ahpra or paramedics registered with Te Kaunhera Manapou Paramedic Council; 2) people working for a jurisdictional ambulance service in a clinical role, who are NOT a registered paramedic (e.g., emergency medical technician); or 3) those working with a health service provider in a clinical role who are NOT a registered paramedic (e.g., military medic or mine site medic).
The research will provide a comprehensive understanding of the Australasian paramedicine workforce which currently does not exist and identify areas of demand, current supply, and future requirements.
Click here or scan the code to access further information or participate in this survey asking about your current paramedicine employment and future career plans.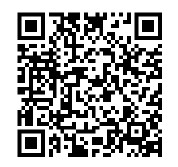 This research is being undertaken by researchers from Western Sydney University, Auckland University of Technology and Edith Cowan University and is funded by the Australasian College of Paramedicine.
This project has received ethics approval from Western Sydney University HREC15397 and Auckland University of Technology AUTEC23/194. Participation is entirely voluntary and all responses and data is anonymous.