When we were putting the 3 day program together, the organising committee had to ask themselves a few questions - 'how will our delegates take this information and use it when they go back to their respective roles tomorrow?' and, to tie in with the theme, 'how will this presentation help our delegates lead, evolve and impact the profession?' Hopefully, what that translates to is an engaging, practical, and somewhat challenging conference program that is going to inspire you to create change where it's needed.
Top of my workshop list is the cardiac implantable devices session being run by Cardiac Physiology in Practice, who are a group of cardiac physiologists with a wealth of experience with pacemakers and defibrillators. I've had a few cases where patients have presented with malfunctioning devices and it's been absolutely terrifying for the patient and for me, so I'm feeling really motivated to improve my knowledge in this area. Immediately afterwards is the all-important Resus Room workshop on high performance advanced airway management. I'm pretty comfortable with the mechanics of laryngoscope, bougie, tube – what I want to learn more about is the team dynamics that contribute to airway management success. In a world where paramedic led RSI is becoming increasingly common, I want to make sure that we aren't contributing to patient harm because of deficiencies in crew resource management. And I'll try to contain my starstruck behaviour with the boys from the Resus Room (no promises).
While we've got a really engaging line up of afternoon panels on day 1, what I'm most excited for is the palliative care panel - a fantastic group of palliative care professionals are coming together to explore clinical, system and legal elements of the approach to a patient undergoing palliative care. It's an area that I find really challenging, purely due to a lack of education and exposure so I'm hoping I can lean on the experience of nurse practitioners, paramedic researchers and palliative care physicians to help me develop my practice in this area. On the other end of the spectrum, I am so intrigued about Matt Wilkinson-Stokes' project that examines the jurisdictional ambulance service guidelines – honestly, why are we writing the book 8 times over?
The final day always starts with the Best of the Best abstract presentations, which will showcase our highest ranked abstracts in front of the entire conference delegation and really inspires me to dust off all of those lunch room table research ideas. Later in the day we're going to shine a 'Spotlight on Stroke' through a series of presentations from the Melbourne Stroke Unit and Paramedic academics on the latest triage and treatment options for stroke. It's an area where paramedics can have a huge influence on the clinical course of the patient and where system improvement is really important. What I'm hoping is that people can recognise areas for improvement in their own stroke systems and act to make change.
Personally, I am really interested in the elements of the program that are contentious. The magic happens when we have to explain and test our convictions in a social context - I want to see people asking questions, challenging presenters respectfully and debating the bottom line at our dinner event.
Looking forward to seeing you there!
Lucy Oatley, ACPIC23 Organising Committee Chair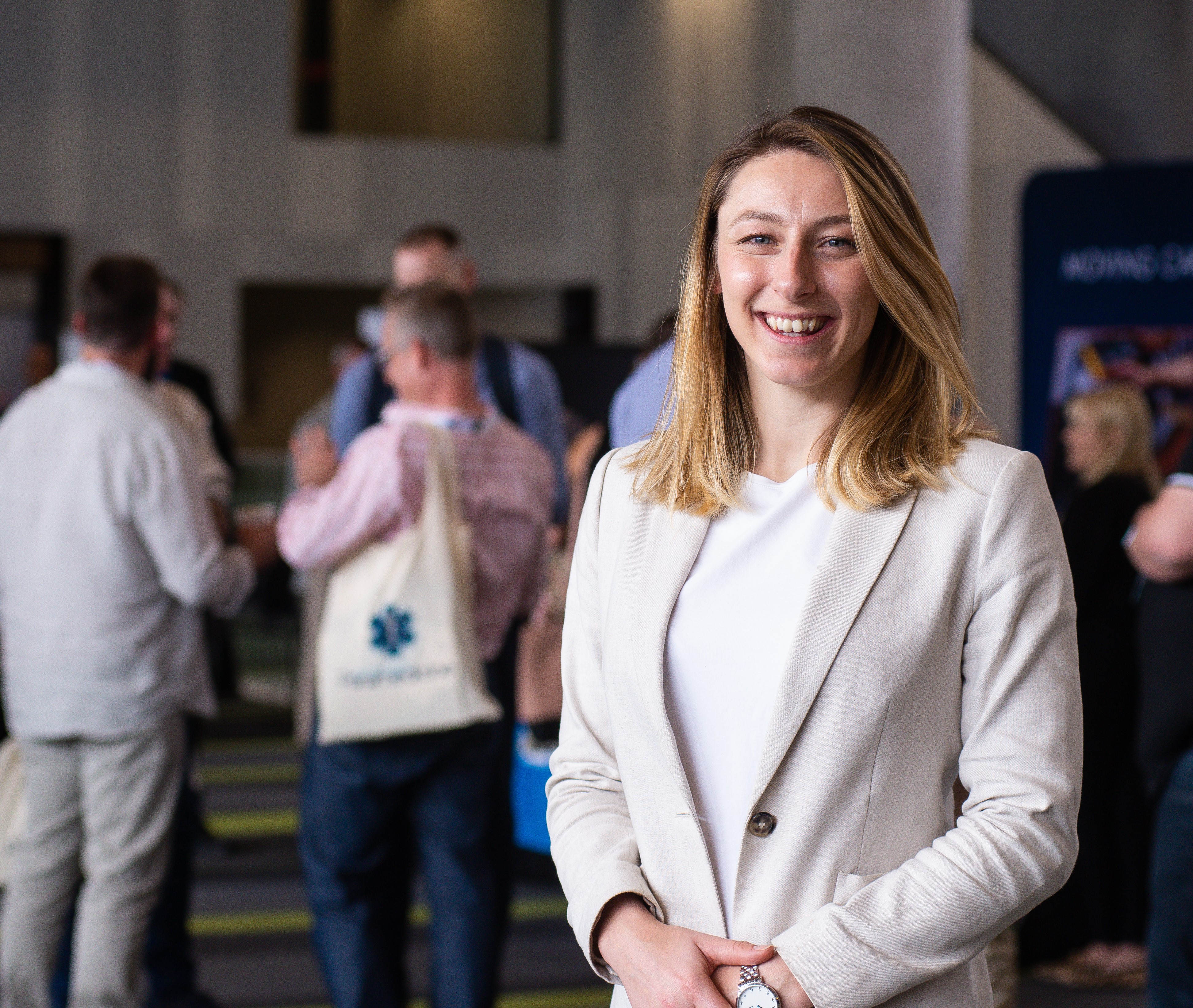 Lucy Oatley, Organising Committee Chair