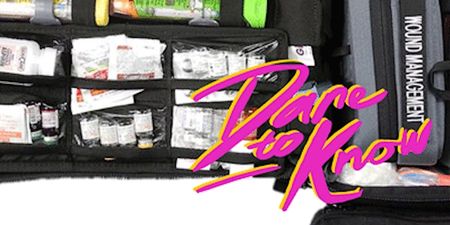 Registration is open for the annual Dare to Know Student Paramedic Research Conference 2022 on September 26. Themed "The changing face of paramedicine and the student experience", it's free to attend and open to all.
The event is a unique annual paramedicine research conference established in 2017 by Charles Sturt University students. The conference will feature presentations by up-and-coming student researchers, studying across a range of programs, from Dare to Know scholarship students and Honours students, to those already working in industry who are undertaking Postgraduate/Masters research projects, as well as presentations from paramedic academics and industry professionals.
It's being held both in person at Charles Sturt University in Bathurst and via an online webinar.
Date: Monday 26th September 2022, 09:00–16:00.
Location: Charles Sturt University, Panorama Avenue, Room 1292:223, Bathurst, NSW.
Register at https://www.eventbrite.com.au/e/dare-to-know-student-research-conference-d2k-2022-tickets-415139833417.