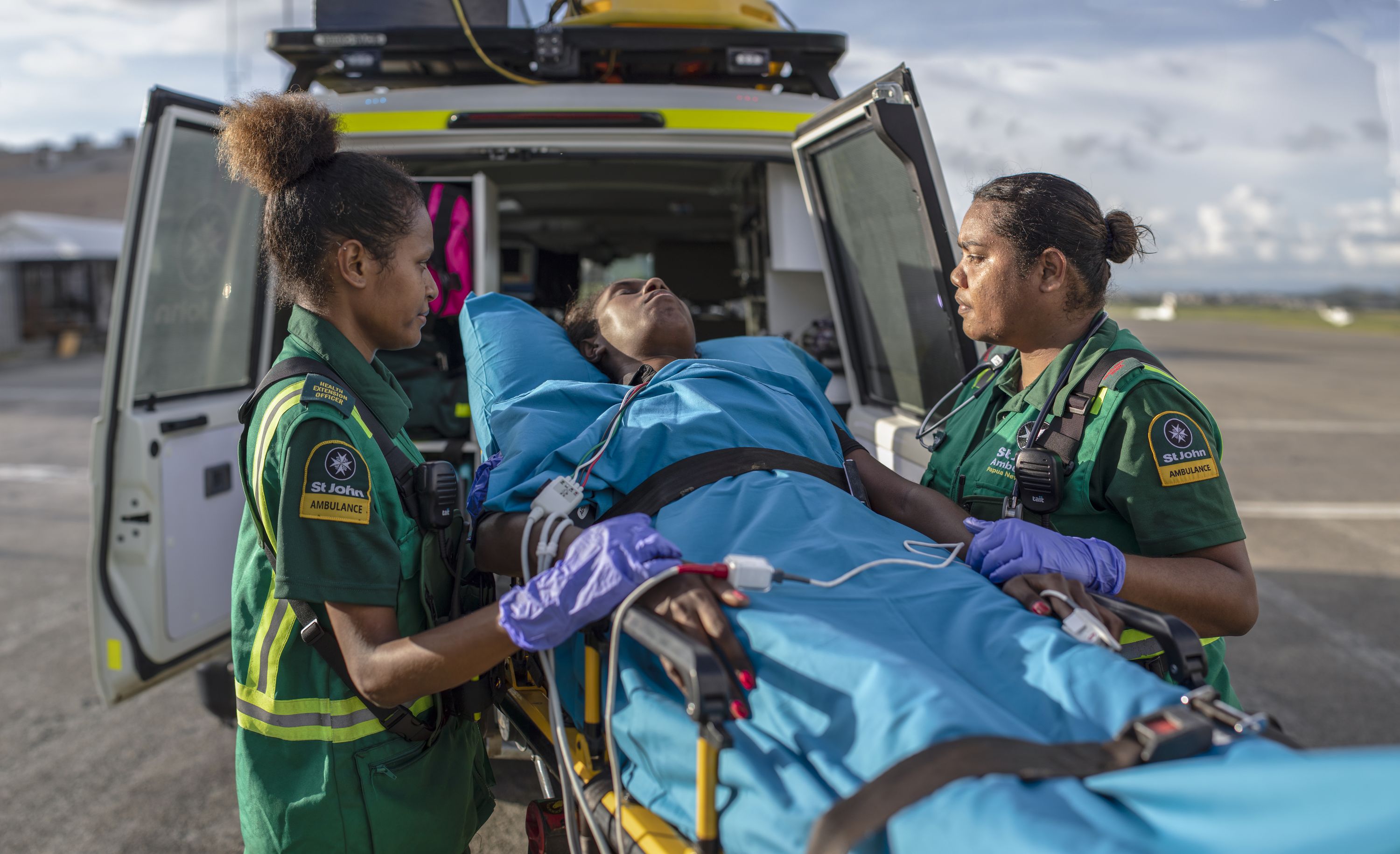 A new collaboration between the Australasian College of Paramedicine (the College) and St John Ambulance Papua New Guinea (PNG) is poised to strengthen the capacity of the country's emergency medical services and professional and educational opportunities for paramedics to deliver an ongoing high level of pre-hospital healthcare and public health outcomes to the PNG population.
Australasian College of Paramedicine CEO John Bruning said the partnership, which spans the education and training of paramedics and emergency medical technicians, marked a new era of collaboration between the College and St John Ambulance PNG.
"This presents a real turning opportunity to support the life-saving working of St John Ambulance PNG and to provide the PNG emergency medical technicians and paramedics access to the same education opportunities as their colleagues in Australia and Aoteroa New Zealand," Mr Bruning said. "The College is committed to advancing paramedicine throughout the region, and we're thrilled to be able to contribute to the professional development of such a vital health workforce for our northern neighbour."
Mr Bruning said the two organisations would collaborate in areas such as sharing paramedicine education and knowledge, providing access to educational content, supporting attendance at educational events and workshops, and facilitating the hosting and delivery of paramedicine education events for St John's emergency medical service personnel.
St John Ambulance has been an important part of the PNG community for more than 60 years, playing a key role in delivering healthcare and ambulance services, delivering first aid training to communities, and providing access into the health system for unscheduled care. It provides community health support and operates the nation's primary emergency ambulance and air medical retrieval service.
St John Ambulance PNG CEO Matthew Cannon said the alliance with the College strengthened the shared commitment to improving healthcare outcomes and emergency medical services nationally.
"This collaboration is a significant milestone in our mission to provide high-quality emergency medical services to the people of Papua New Guinea," Mr Cannon said. "We believe that through education and training, we can enhance the skills and capabilities of our paramedics and EMTs, ultimately benefiting the communities we serve."
Media Contact: Jemma Altmeier, Advocacy and Government Relations Manager, Australasian College of Paramedicine, on 0409 911 681 or email media@paramedics.org