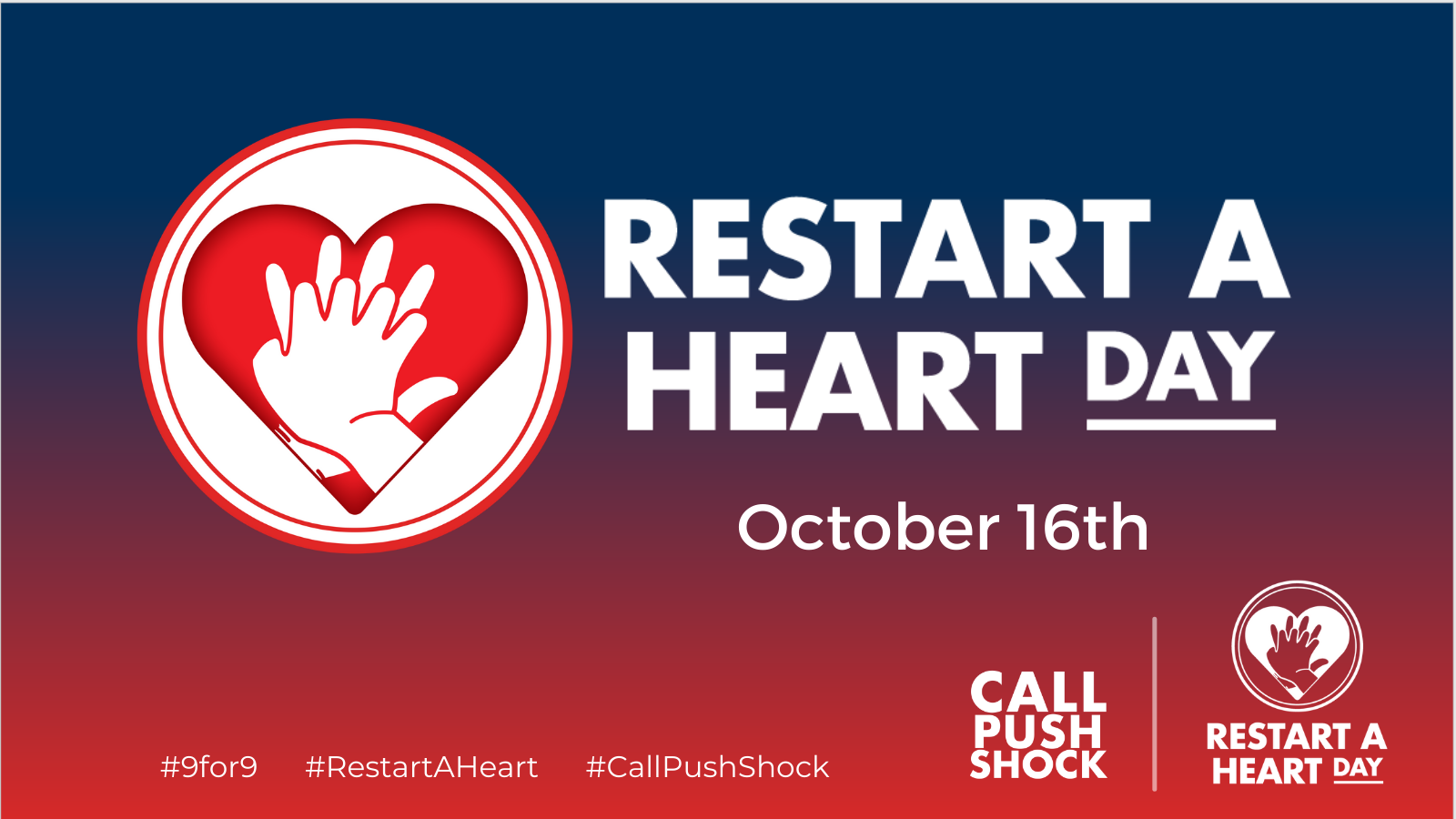 Saturday 16 October is Restart a Heart Day. This is a global initiative of the European Resuscitation Council, co-ordinated in Australia and New Zealand by the Council of Ambulance Authorities to raise awareness and educate the community about CPR and AEDs in the community.
It also aims to improve understanding in the community on the poor statistics around out-of-hospital cardiac arrest, the importance of knowing CPR and how to use an AED in the case of a cardiac arrest.
Each year ambulance services across Australasia spend time in the community educating the public on CPR and AED use. This year the CAA will live stream Restart a Heart Day daily live events to ensure everyone, regardless of their location, can join in and learn how to save a life.
Daily live events:

Monday 11 October to Saturday 16 October, 11:30am AEST
Ways to watch the live streaming:

#RestartAHeart #WorldRestartAHeart #CallPushShock #9for9