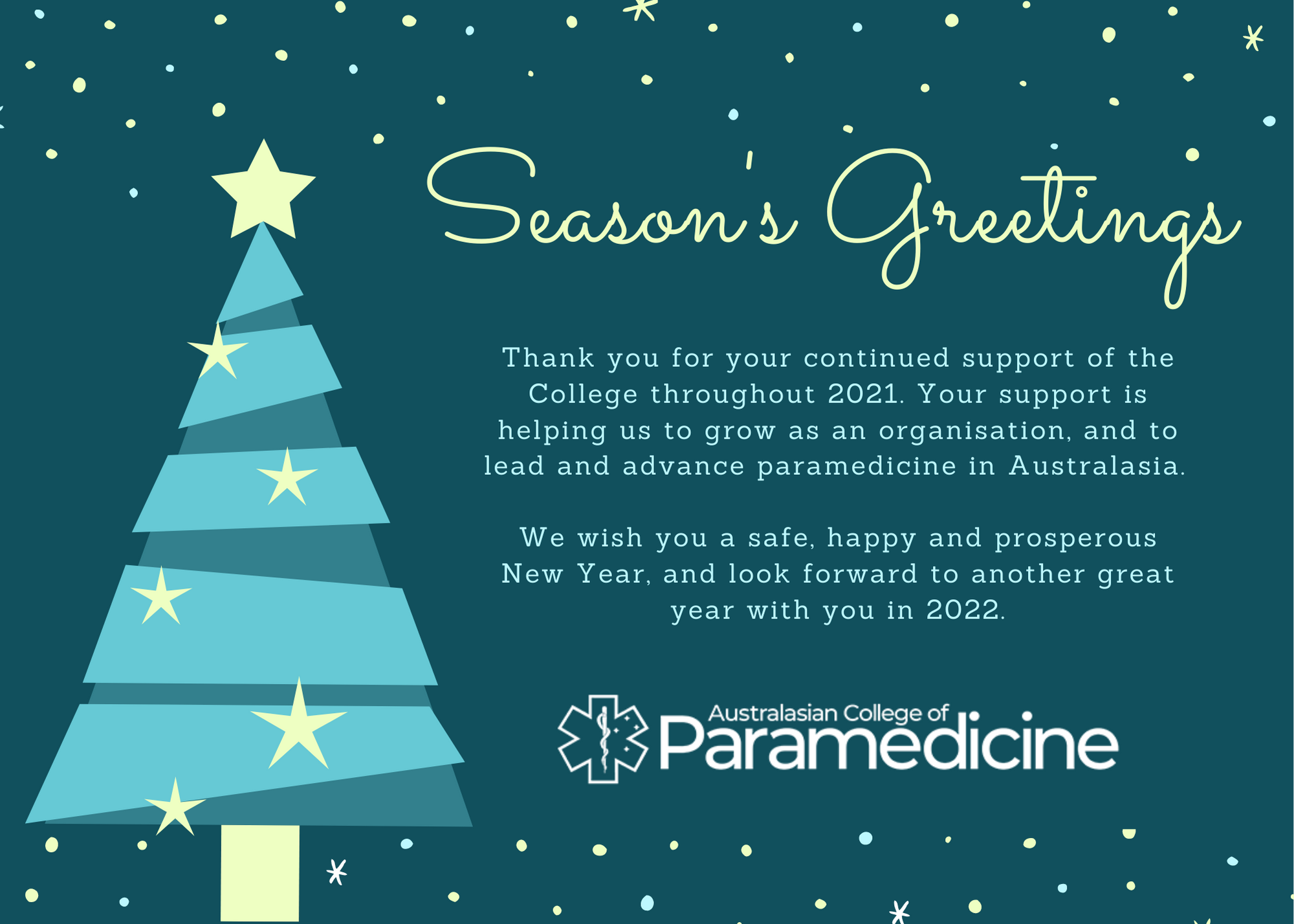 Best wishes from all of us at the College for a wonderful, safe, and happy festive season and a prosperous New Year!
We would like to thank you for being part of our College family. Your support is helping us to grow as an organisation, and to lead and advance paramedicine in Australasia. You have helped make our success possible, and we look forward to continued growth and development in the coming year.
December/January closure dates:
The College will close on Friday 17 December and reopen on Monday 17 January. If you have an urgent matter during this time, please email support@paramedics.org and use "Urgent" in the subject line.
See you in 2022!
Season's greetings,
Your College Team