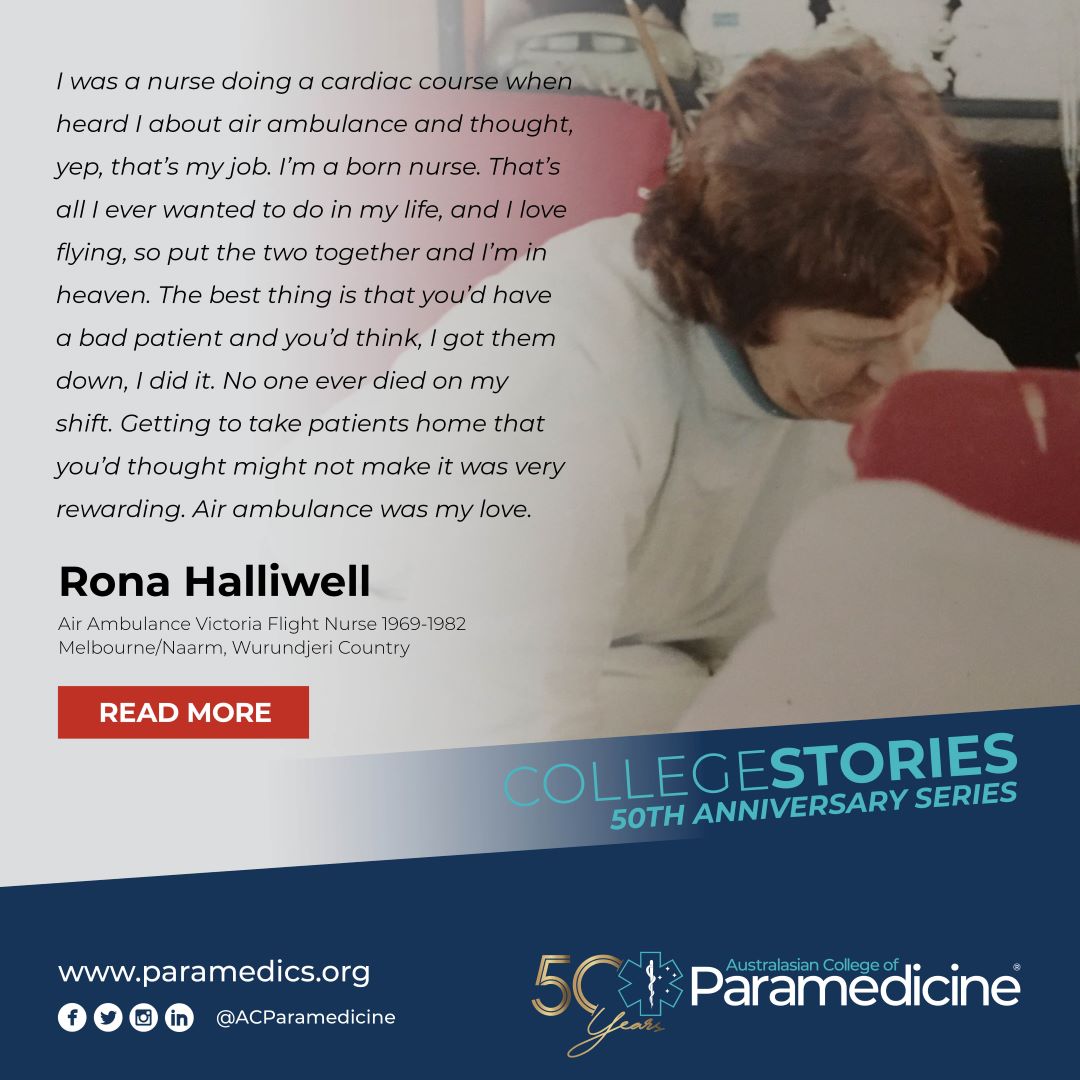 I was a nurse doing a cardiac course when heard I about air ambulance and thought, yep, that's my job. I'm a born nurse. That's all I ever wanted to do in my life, and I love flying, so put the two together and I'm in heaven.
The aircraft weren't pressurised, so in those cases we had to ask the pilot to fly low and then the patient would stabilise. If you went up to Bendigo early in the morning, you had to buzz all the kangaroos off the strip and then go around again and pray like mad that they were gone. In Mansfield, there was just a grass strip and you had to buzz the sheep away.
The best thing is that you'd have a bad patient and you'd think, I got them down, I did it. No one ever died on my shift. Getting to take patients home that you'd thought might not make it was very rewarding. Air ambulance was my love.