A reminder to Australian members that paramedics have just five days left to renew their Ahpra general or non-practising registration.
For students, registration will smooth the transition from study to work and enable you to become a registered health practitioner.
Before you can start practising and using the protected title "paramedic", you must be registered with the Paramedicine Board of Australia.
Ahpra and the National Boards have released a handy video to help you get your application right.
You can also access helpful advice, tips for avoiding common causes of delay and downloadable information flyers on the graduate applications page of the Ahpra website.
For paramedic registration enquiries, you can phone 1300 419 495 or visit the Paramedicine Board's website for full details.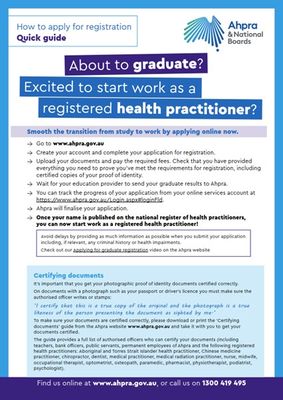 You can read more about:
Graduate registration here.
Changing your password here.
Updating email addresses here.